Home » Information
Income Tax Department of India – Fake Website – Be aware !!!
I would like to share some information about e-Tax Refund.
Yesterday,  I could find an email in my inbox from Income Tax Department of India – Tax Refund. I was just surprised to see this email asking for my bank accounts & Card details with ATM PIN.
For your Information, the intimation emails cannot be sent from any of government websites to any particular person.

Later, I could find this email was Fake & the source of this email was from outside INDIA.
Please Beware !!! before filing the Income Tax Returns online
This was the email !!!

This was the website, I was directed to, after following the link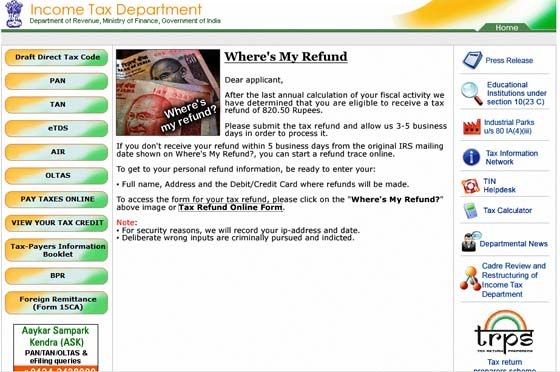 In the Tax Refund Online Form – all fields were compulsory to be filled – like card number, bank account details, Credit card CVV number & ATM PIN etc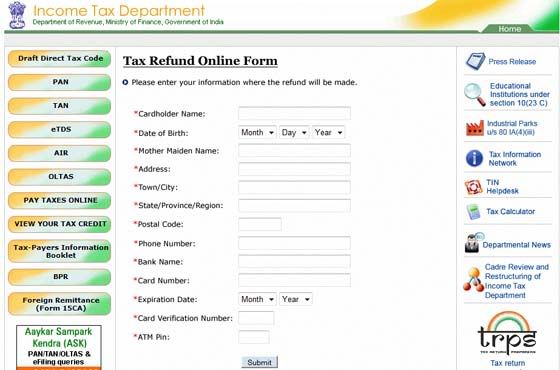 See the web address

This is the Official website Income Tax Deaprtment of India, see the difference
Please share this info with your all your contacts.
Source : Ravikumar – Singapore