Home » Architecture, History, Information, Places
The largest Italian cruise ship ever conceived, Costa Concordia
Concordia class cruise ship operated by Costa Crociere, owned by British-American Carnival Corporation. She was built at Fincantieri's Sestri Ponente yards in Italy. The name Concordia was intended to express the wish for "continuing harmony, unity, and peace between European nations."
Costa Concordia is the first of the Concordia class cruise ships, followed by sister ships Costa Serena, Costa Pacifica, Costa Favolosa and Costa Fascinosa, and Carnival Splendor built for Carnival Cruise Lines. When the 114,137 GT Costa Concordia and her sisters entered service, they were among the largest ships built in Italy until the construction of the 130,000 GT Dream class cruise ships.
On Friday 13 January 2012 Costa Concordia struck a rock in the Tyrrhenian Sea just off the shore of Isola del Giglio, near the western coast of Italy. This tore a 160 ft long gash in her hull; with water flooding in and listing, she sailed to shallow water nearby where she grounded and capsized. All but 33 of the 3,229 passengers and 1,023 crew were saved.
As of 26 January 2012 the ship was lying on her side on an underwater ledge with most of her structure above water, and in danger of shifting and sinking. Industry experts believe that the ship may be a constructive total loss.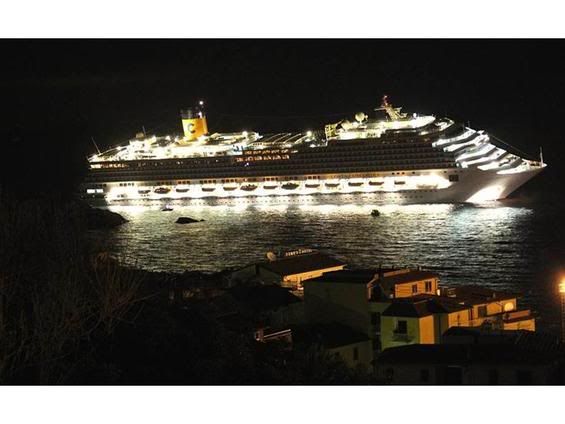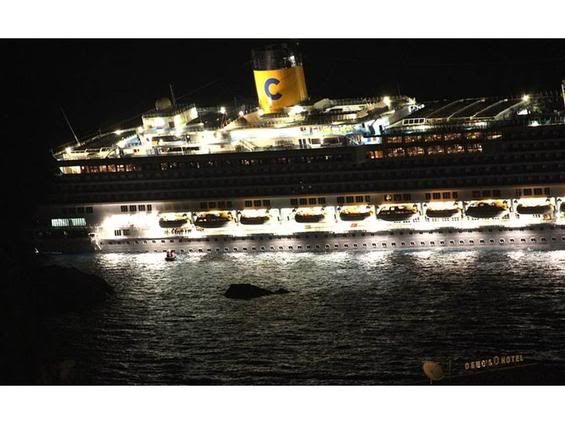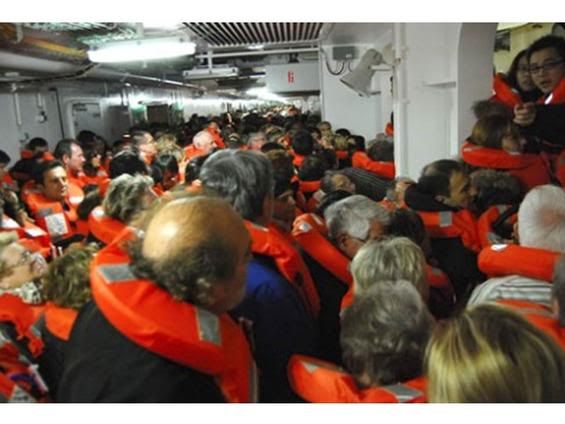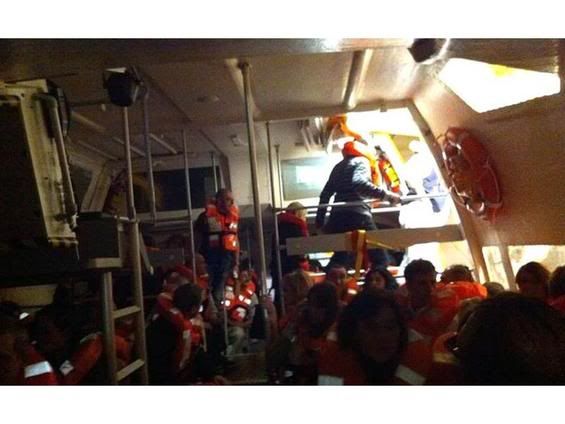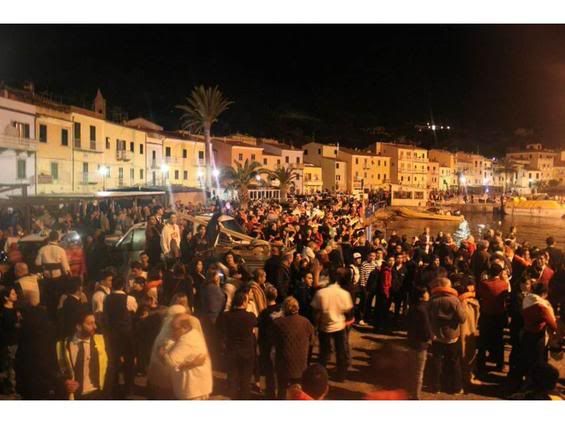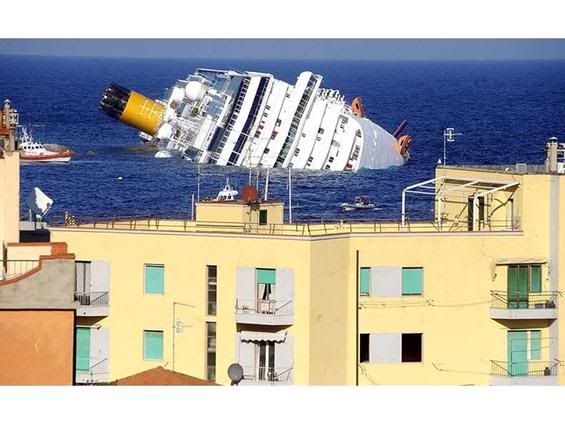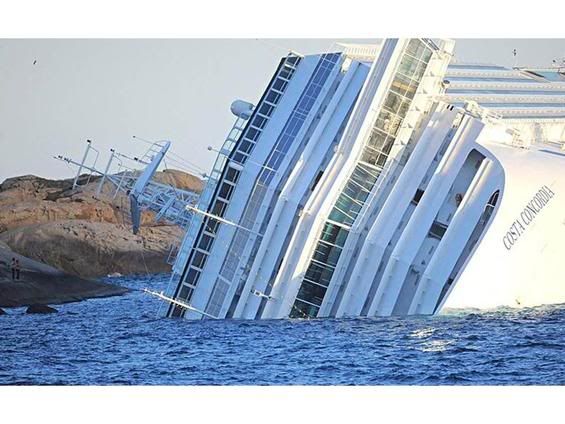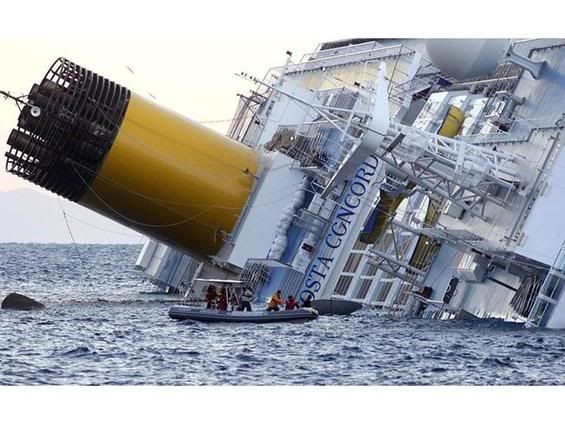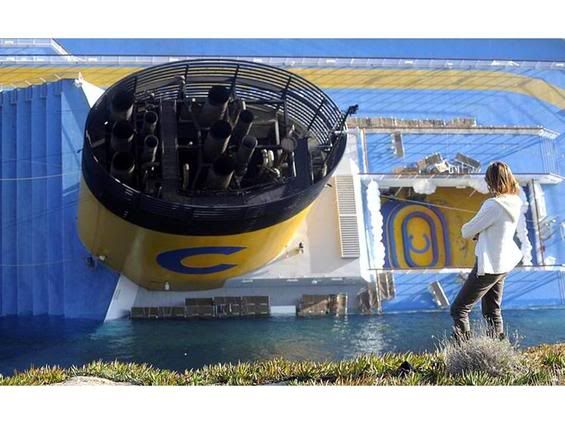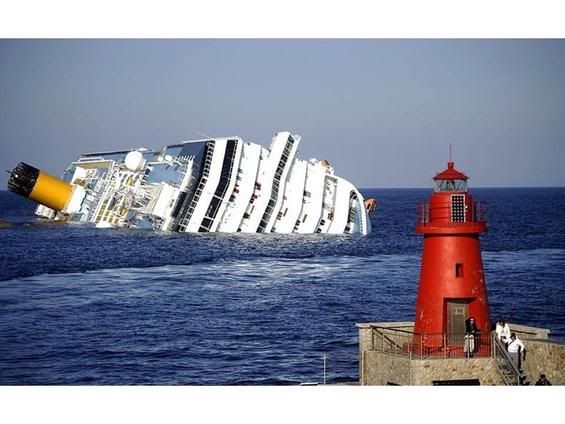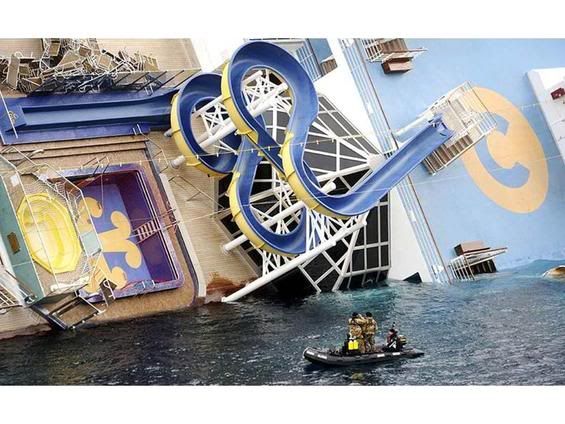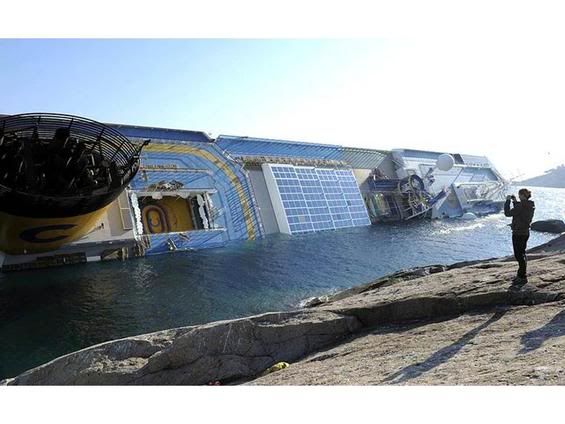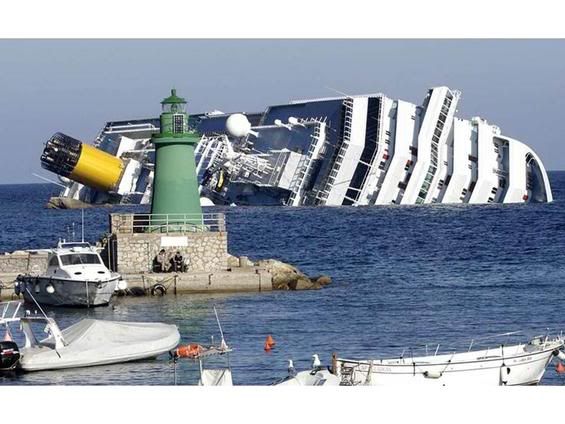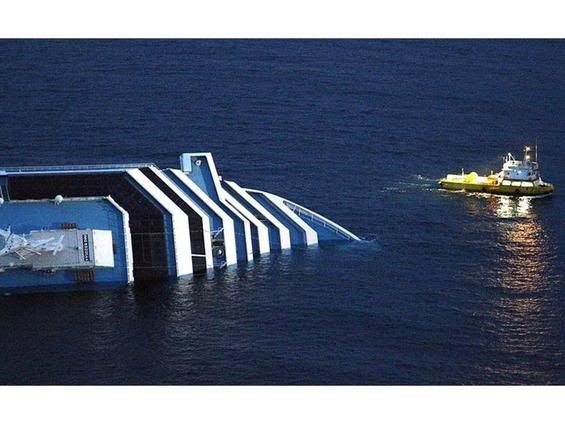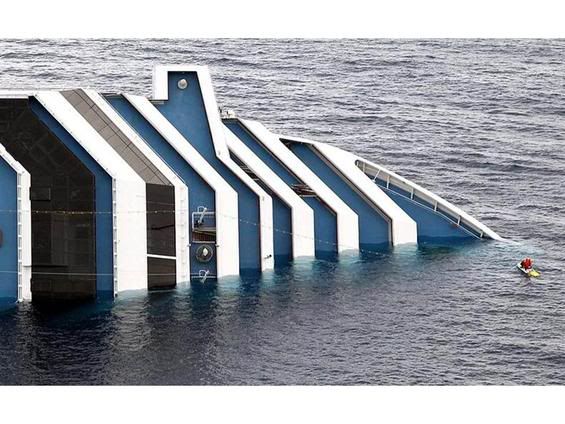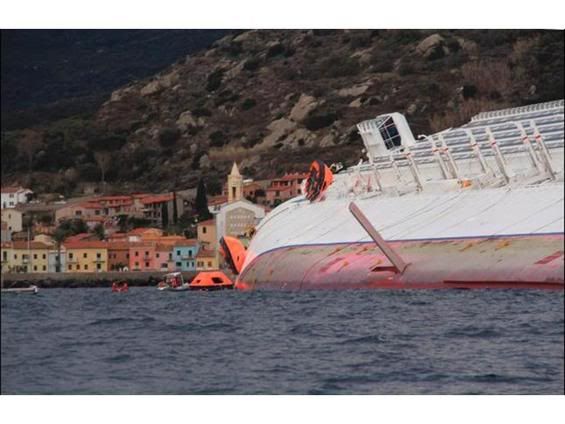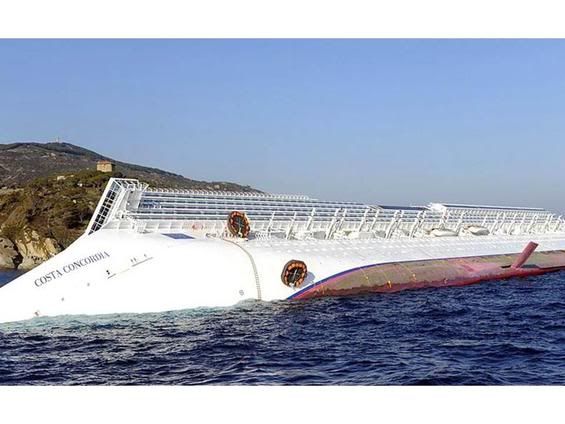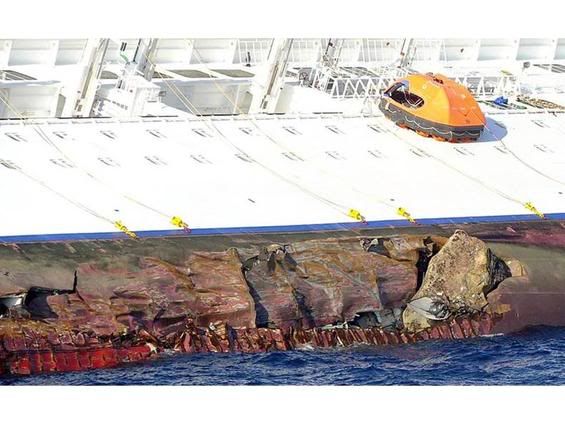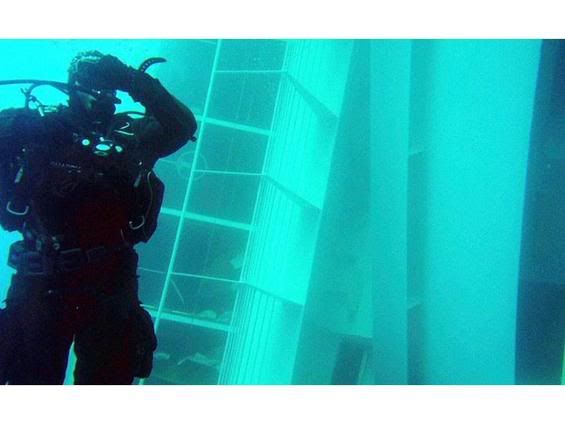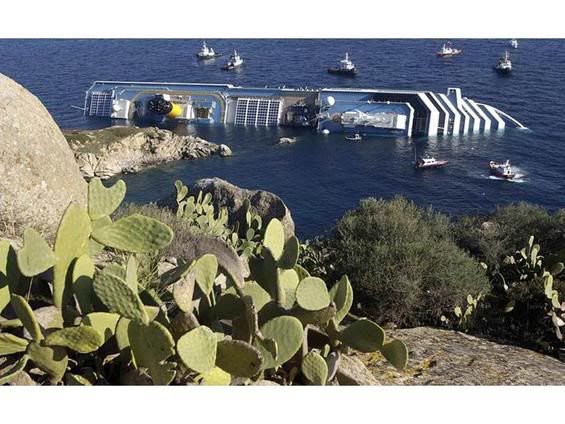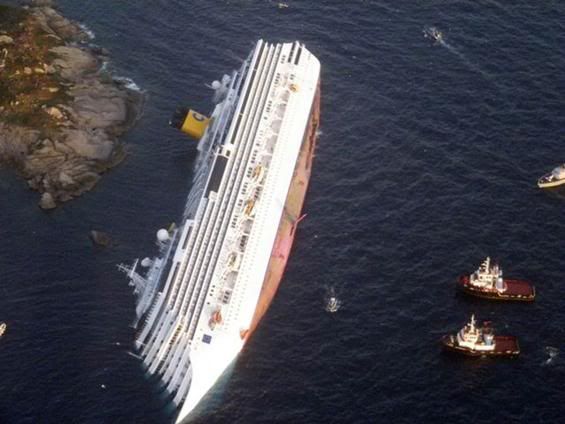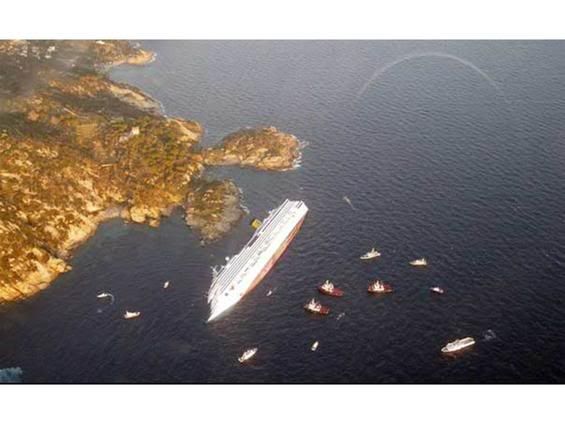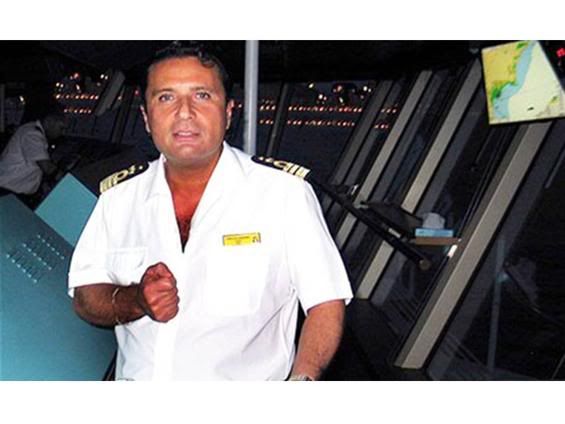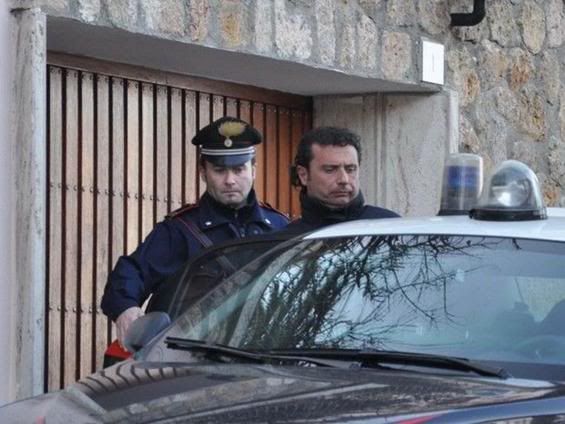 Source : Mathew Louis – Kuwait